Anti-aging enzyme action?
Bike riding till 100 years old, Jeanne Calment of Arles, France lived vigorously to 122! She began sword fence at 85 and smoked cigarettes until she was 117 years old! Her secret was found to be daily intake of red wine (which contains enzyme resveratrol) and silkworm/serrapeptase compound .

 
In November 17, 1991-CBS TV Program 60 Minutes reported on "The French Paradox." The broadcast claimed the French ate almost 40% more grams of fat from animal sources per day than Americans… four times more butter… 60% more cheese… and nearly three times more pork. Yet  heart problems were HALF  Americans. The surprising source of "The French Paradox?" was claimed to be Red wine and its Resveratrol enzyme compound!
Studies now reveal the aging process may be nothing more than a severe enzyme deficiency, and that aging can be delayed by taking some appropriate enzyme supplements?  
Enzymes are vital to our capacity to maintain optimal physical, mental activity or we slow down with stresses and chronic conditions—the aging process. (Bodies produce fewer enzymes which reduce about 10% yearly.)
Aging seems to involve 5 main problems listed here:
1.  Chronic inflammation
2.  A build-up of fibrous tissue
3.  Thickening of blood
4.  Weakening of the immune system
5. Fatigue and mental fog or forgetfulness.
ENZYMES assist with:   
•          Metabolism
•          Digestion
•          Tissue regeneration and cell repair
•          Cleansing & detoxing,
The enzymes work like switches on an electrical grid, directing actions and sending power when and where the body needs it.  The result is a finely tuned system while we are young. 

    
But we get older … and enzyme production starts to decline and we lose the vitality they provide to the immune and mental body and the ability to move or recover quickly.
FACT :  New research -Alzheimer's disease is the result of a nutritional enzyme deficiency of CDP-choline (citicoline).  Citicoline is a  key growth aid and acts like stem cells, supporting lifelong memory  along with brain and spinal cord.  To purchase CDP-Choline click here.
But just as enzyme depletion speeds aging, so does enzyme supplementation arrest the aging process!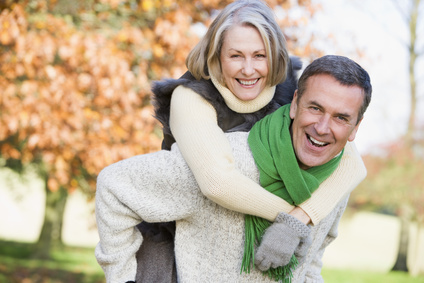 Effective use of enzyme supplementation aids:
1.        Speed exercise and injury recovery
2.        Reduce fluid retention & swelling
3.        Digest dead tissues (eg cysts, blood clots)
4.        Prevent build-up scar tissue
5.        Reduce pain & inflammation
6.        Aid tissue repair (eg bruising and stiffness)
7.        Post-operative injuries
8.        Reduce recovery time for bone fractures
9.        Aid balance of blood flow (eg, blood pressure, Diabetes, nutrient absorption)
As an alternative to enzyme testing, you can opt for the recommended daily dose of a high-quality full-spectrum enzyme supplement.  The best full-spectrum enzyme supplements provide protein digestion through all portions of the digestive tract … digestion of fats and oils of vegetable and animal origins … and aid digestion of excessive fat in today's typical high-fat, high-carb diet.  Full-spectrum enzyme supplements also improve digestion of carbohydrate-rich foods, such as grains and vegetables, including those in the legume and cruciferous families, and the sugars found in milk and dairy products. 

    
When looking for an enzyme that will help as we get older or to counteract the aging  process you can't go past Serrapeptase.  This is a product I have recommended on this site from the beginning and something I use every day without fail.  Serapeptase is classified as the "Miracle Enzyme" and rightly so.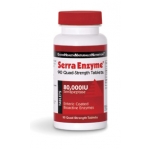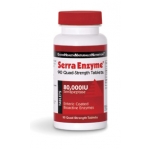 "Serrapeptase digests non-living tissue, blood clots, cysts, and arterial plaque and inflammation in all forms. The late German physician, Dr. Hans Nieper, used Serrapeptase to treat arterial blockage in his coronary patients. Serrapeptase protects against stroke and is reportedly more effective and quicker than EDTA Chelation treatments in removing arterial plaque. He also reports that Serrapeptase dissolves blood clots and causes varicose veins to shrink or diminish. Dr. Nieper told of a woman scheduled for hand amputation and a man scheduled for bypass surgery who both recovered quickly without surgery after treatment with Serrapeptase." Robert Redfern – Serrapeptase Information
Taking Serrapeptase everyday will boost your immune system and fight the damage and pain of inflammation and is a great anti-aging remedy.  Follow the link to the Serrapeptase I use and recommend.   (You have a choice of 3 different targetted products.)
Another fantastic product that those of you who have been following my posts will know is a Glutathione Booster.  For those who haven't then quite simply glutathione is your body's master antioxidant. 
"The cells in your intestinal tract use it to try to eliminate toxins you ingest before they are transported throughout your body. The liver cells use it to detoxify your blood. Your eye and skin cells use it to protect themselves against radiation. Glutathione helps your body defend against oxidative stress, which has been associated with more than 74 major diseases and disorders. Simply put, without glutathione, oxygen-based life on earth would be impossible."  Max International

Click here to get registered for autoship of the  best glutathione booster.
There are so many wonderful products on the market today to help us with so many things.  But two of my favourites have to be Serrapeptase and now MaxOne Glutathione Booster.  I found both of these products to help me and I see huge improvements in my daughters health. 
I hope you find similar results with your anti-aging and wellness regime.