Aloe Benefits
I found out about some new benefits of Aloe Vera plant when my friend got sick.  Some years ago my friend had radiation treatment for cancer.  For months afterwards she would slice an Aloe Vera leaf from my garden and drink down the slimy gel, to help remove the radiation toxins from her body.  I had always kept Aloe Vera in my gardens for burns and skin cleansing.  My friend was soon teaching me new things about the wonderful benefits of the Aloe Vera Plant, sometimes called the "Miracle Plant".
AMAZING BENEFITS OF ALOE VERA
Below is the list of benefits I gleaned from a google search describing the benefits of taking Aloe Vera.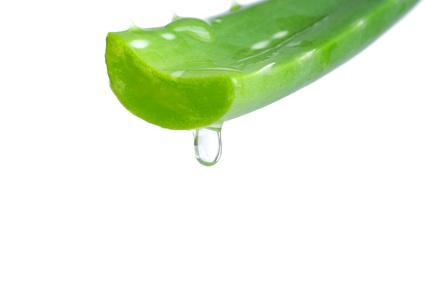 *  May help lower cholesterol
*  May help reserves "sticky" blood with plaque
*  May help Increase blood oxidation
*  May help Eases inflammation e.g. fibromyalgia
*  May help to clean and rejuvenate the kidneys
*  May Soothe arthritic pain
*  May help the body to protect from excessive tea & coffee
*  May help Supports the PH balance of the body
*  May Support the halt of tumor growths
*  May Aid ulcers
*  May Soothe IBS
*  May Stop the growth of under skin lumps
*  May Help Balances Chrohn's disorder
*  May help Halts heartburn
*  May help Nourish the entire body system
*  May help heal skin burns and radiation burns
*  May reserves colon cancer
*  May help Lubricant the intestines
*  May balances sugar in blood for diabetics
*  May Help in weight management
*  May prevent Candida infections
*  May help Increases the cardiovascular
*  May Support physical endurance
*  May Speed recovery from exertion
*  May help to dilate the capillaries and support cell growth.
WARNINGS ABOUT SOME ALOE VERA PRODUCTIONS
On the internet I found also numerous site warnings, about some of the poor quality or chemically contaminated Aloe Vera drinks that are very toxic.  They should not be consumed.  However I kept hunting until I found a pure and pristine quality of Aloe Vera drink.
NATURE'S IMPRESSIVE MEDICINAL HERB
Nature has certainly created an impressive medicinal herb in the Aloe Vera plant.  It looks like a majestic little cactus, but it actually belongs to the Lily Species. The Aloe Vera Gel Drink can be taken safely internally so we can get the benefits of the Aloe Vera.  When the Aloe Vera juice is taken 3x daily it may help the body detox and cleanse the colon and make way for revitalisations and assisting digestive disorders.
OVER 200 NUTRIENTS IN ALOE VERA
There are over 200 nutrients that the scientists have found in the precious Aloe Vera Leaf.  The benefits of the Aloe Vera especially can be accredited to the 75 active ingredients including 19 of the 20 amino acids that are needed by the body.  (Also 7 of the 8 essential amino acids that the body cannot make itself).  It is known as a boost to balance the immune system and as a natural anti-inflammatory acid.
ANTI BACTERIAL, ANTI VIRAL AND ANTI FUNGAL
The gel of the Aloe Vera leaf has been discovered to be antibacterial, antiviral and antifungal.  These are good reasons to grow plenty of Aloe Vera yourself, in your garden.  It's overall benefit of Aloe Vera Juice on a daily basis can be a feeling of healthy energy, as well as recovery.  If you have illness, check with your doctor before starting a slow and steady introduction to the the benefits of Aloe Vera.
100% PURE ALOE VERA
If buying an Aloe Vera ready made drink, then be careful to buy a 100% pure Aloe Vera gel.  Look for the safety seals that show approval from the International Aloe Science Council Seal of Approval, as your wise guide in buying the Aloe Vera Gel.  Always check that no chemicals have been added to the, drink that may cause nocive problems.  That way you can plan to have the miraculous benefits of the Aloe Vera safely.