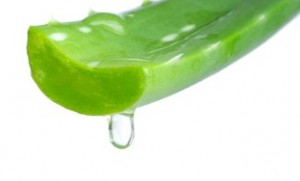 Lets Get Healthy
Imagine slicing open an aloe leaf and consuming the gel directly from the plant. The  Aloe Vera Gel I use is as close to the real things as you can get. It was the first to receive notification by the International Aloe Service Council and is a rich blend of pulp and liquid as near to nature as possible.
10 Good Health Reasons to drink ALOE VERA GEL juice as identified by scientists and researchers:

1 Wonderful drink for good health with 19 essential amino acids.
2 Dynamic drink source of natural B12, Vitamin A, B group, Vitamin C, E and folic acid.
3 Available drink source of calcium, sodium, potassium, iron, chromium, zinc, magnesium, manganese and copper.
4 Effective balancer of gut flora.
5 Contains natural salicylic acid and sterols to sooth muscles and joints aiding mobility and flexibility.
6 Increases skin youthfulness.
7 Provides essential nutrients to nourish the basal skin cells.
8 Balance the Immune System.
9 Assists in healthy digestive system.
10 Beneficial to healthy bowel functions.
(You can email me for further information – d@goodhealthwithd.com)